Skip Worx bank side ~HUll
Click here to
Email: billywhitehull@gmail.com
Skip trucks made to earn you money
1 year warranty on all new body
Mini skip loader & mini skip trucks for sale in the Uk and Europe.
The skip game is now a hard one for operators with driver shortages and increased scrutiny from government agencies and ever increasing
HGV driver's wedges skips van are a must for any skip company to stay competitive.
Our skip vans can run without all the regulations associated with the larger vehicles and half the running costs.
Our skip vans can be driven on a standard car licence so no need for HGV drivers.
A mini skip van is ideal for doing all a skip company's deliveries there faster than an HGV truck
and can still carry multiple skips saving fuel drivers wedges and running costs.
We build 2 styles of truck Fixed arm and telescopic our trucks are built to lift and where other peoples mini trucks struggle to lift weight ours are up to the task.
The savings are massive the fuel & wadges saving will pay for a mini body in a matter of weeks helping you make more money.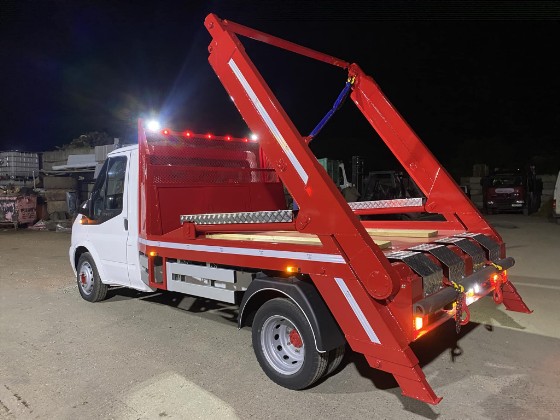 At skip-worx.co.uk we have been in the waste industry for over 40 years we also run a skip company.
We have vast knowledge of all aspects of the waste industry this helped develop our skip body design
as fuel price increases and labour costs a more effective option is needed to stay competitive.
Where a small skip loader lorry 3.5 ton was not viable in the past it is now becoming the number one choice
to add to any fleet or to work as a stand alone vehicle.
Many mini loader skip lorry's that are on the market are to small to take a normal skip or do not have the lifting capacity.
our skip trucks will lift multiple 8 yard skips making them ideal for deliveries and collection of smaller skips
and can be fitted to all types of 3.5 ton vehicles or above.
So if you are looking for a mini skip loader truck give us a call we also have second hand vehicles in stock
and have a range of px 3.5 ton skip trucks for sale as customers when looking for a 3500kg skip truck
will px there old body for a new build
We have also work and do repairs on mini skip vans / on hydraulic systems and body's also
repair work on other mini skip body trucks we have seen an increase
in work in widening mini skip trucks and repairing body's from other manufacturers this is something we can accommodate.
Call us today for anything mini skips or mini skip loaders.
Tel 07960756020 / 01482227468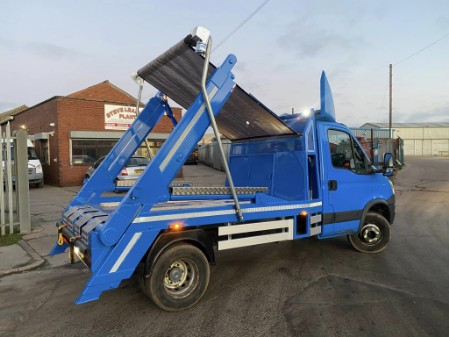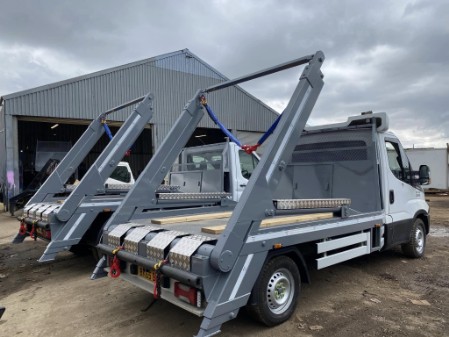 Pto Pump Repair And Service
Skip Worx supply all PTO pumps and motors for all vehicles and recycling machinery
Repair Service
At skip worx not only do we make skip equipment we also make and repair other manufacturers skip equipment and machinery.
Write Us for a free quote